---
The Daily POW may receive compensation or other considerations from companies whose products we review.
---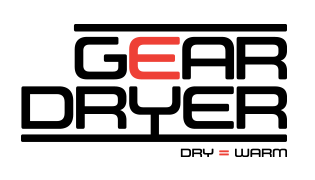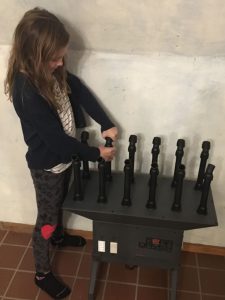 "This is the story of how our family fell in love with the GearDryer. Never thought a dedicated drying unit would change my life!"
---
Testing Environment: Modified A Frame at the base of Toll Canyon near Park City, Utah. Elevation approximately 7,500′. Family of four with two kids, ages 11 and 8, one border collie, and plenty of neighborhood friends. We live in a snowy, mountain setting with small year-round stream directly behind the house.
---
With 250″-300″ of snow October to May, the GearDryer is a NO BRAINER for our family.
Most years it snows a lot. We get out in it daily to clear it, and play in it. Picture rowdy snow-covered kids, wet dogs, and simmering stew on the stove…a common scene most winter evenings. The neighborhood kids manage quite the luge that begins at our door step, and ends at the stream. Helmets and goggles required…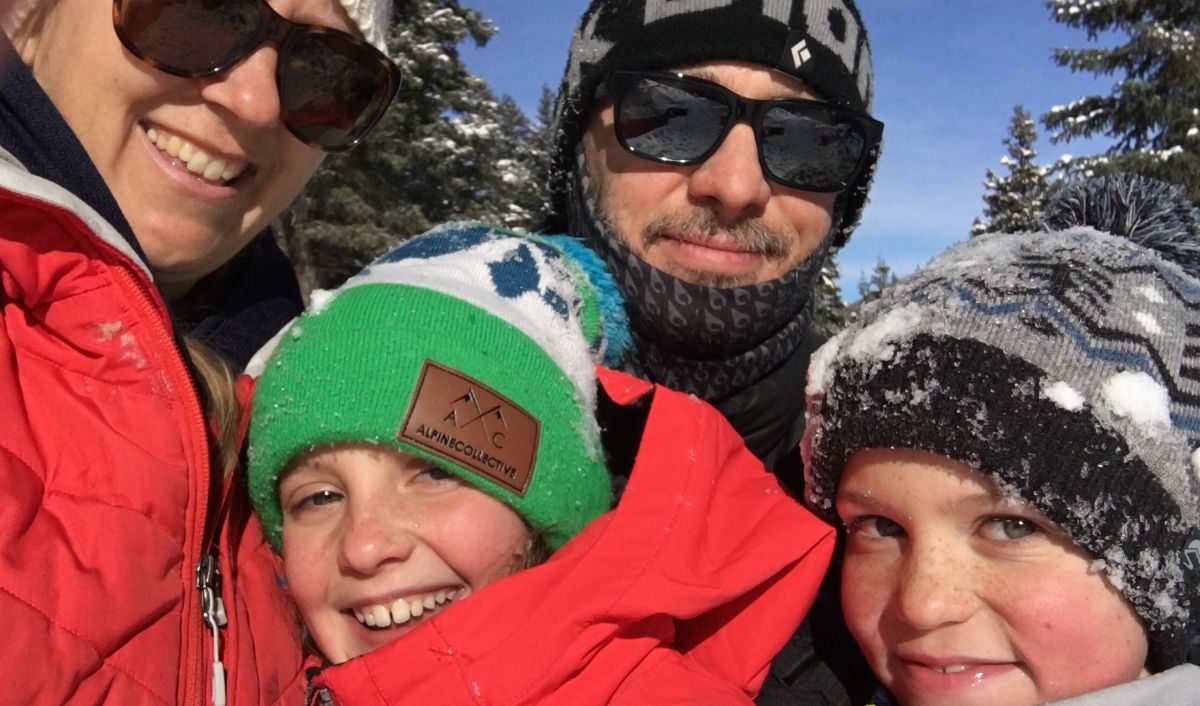 The GearDryer Freestanding 12 occupies a space in the room next to the kitchen that would otherwise be vacant. As it hums quietly behind the scenes it's drying boots, gloves, helmets, jackets, and snow pants. It's also raising the ambient temperature of the small room.
Over the years we have been industrious when it comes to drying winter gear. Before we started a family (when we skied more than we worked) we installed indoor clothes lines over wood stoves, set-up drying racks in warm utility rooms, or piled-up wet gear on crates over heating vents.
BUT home remedy drying options rarely work for ski boots, especially when it's a multi-day powder storm cycle.
NOW WE HAVE PLUG-N-PLAY SKI BOOT DRYING

!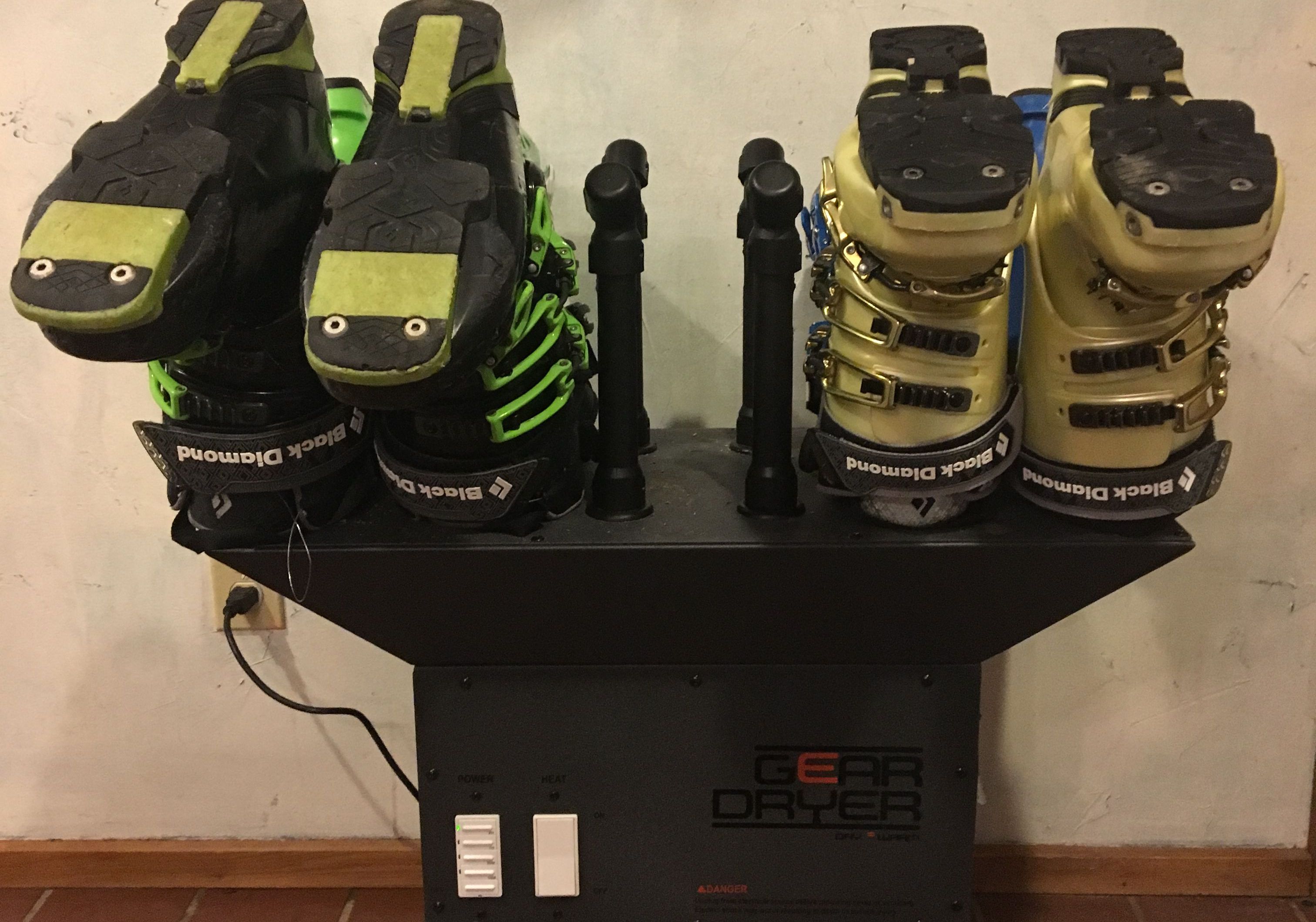 The Freestanding 12 can support more than it's weight in gear, so pile it on. In the event the neighborhood gang raids the house…ski boots and gloves first, then everything else. We also installed wooden hanging racks directly over the GearDryer. Ski (or sledding) helmets, jackets and pants will dry on the two hour setting just by hanging them on the racks above the unit.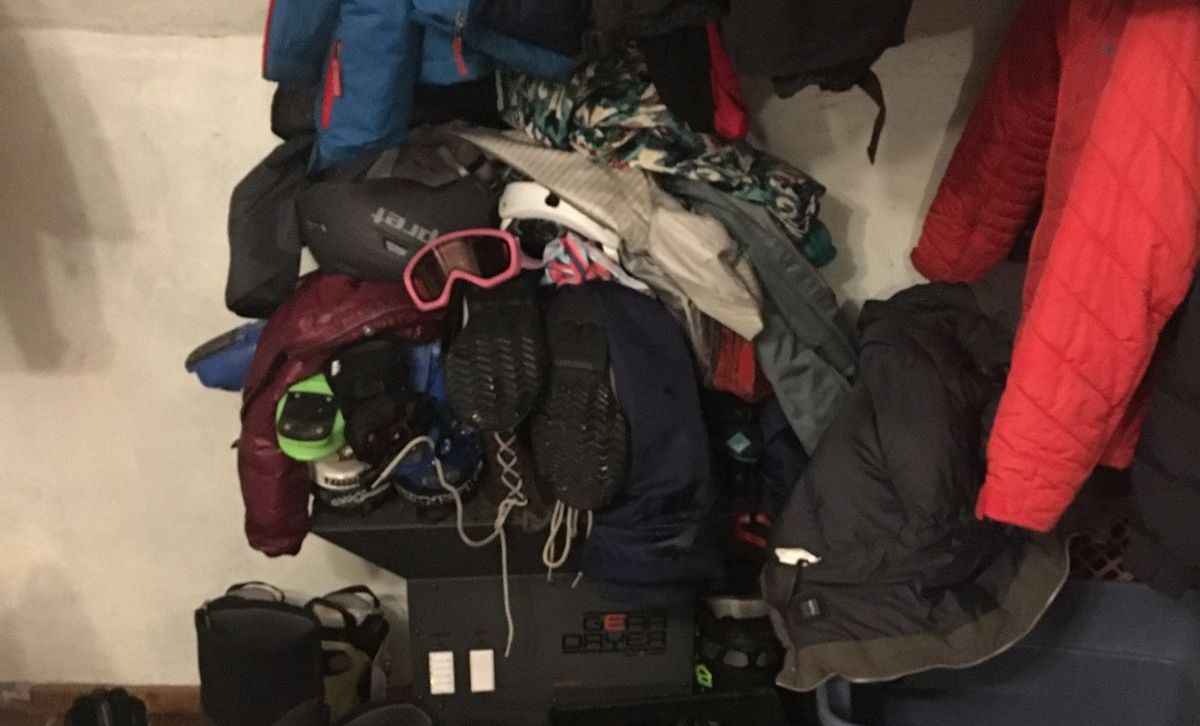 If you live in a winter environment and spend time outside, you will have DRY and WARM gloves and footwear every morning. Enough said. This alone makes the GearDryer worth it.
Plug-in-play, standard 120-volt. Place against a wall and plug-in.
Sturdy construction, five dry-time settings, and one on/off heat switch.
12 individual drying ports with rugged, customizable fittings for each.
Compact and portable for easy storage when not needed. Measures: 25″ wide, 15″ deep, 31″ high | Weight: 30lbs.
Forced, 35ºF air temperature (safe for most thermo-molded ski boot liners).
We could train our border collie to switch on the Freestanding 12.
After snow play sessions kids are trained to go directly into the "GearDryer room", load it up, and hit the button. We may even shut the dog in there for a while to dry.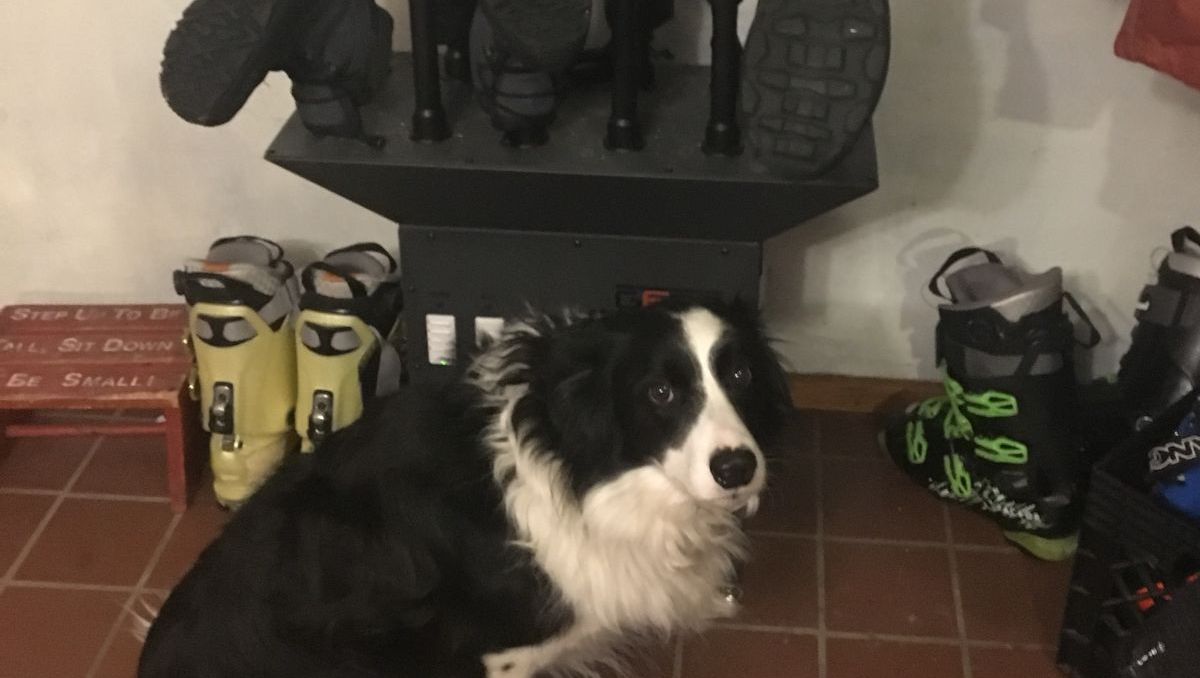 You can buy the Freestanding 12 (floor unit) *or* the Wall Mount 12 (wall unit) directly from GearDryer. FREE UPS Ground shipping to the lower 48 (2-5 business days to deliver).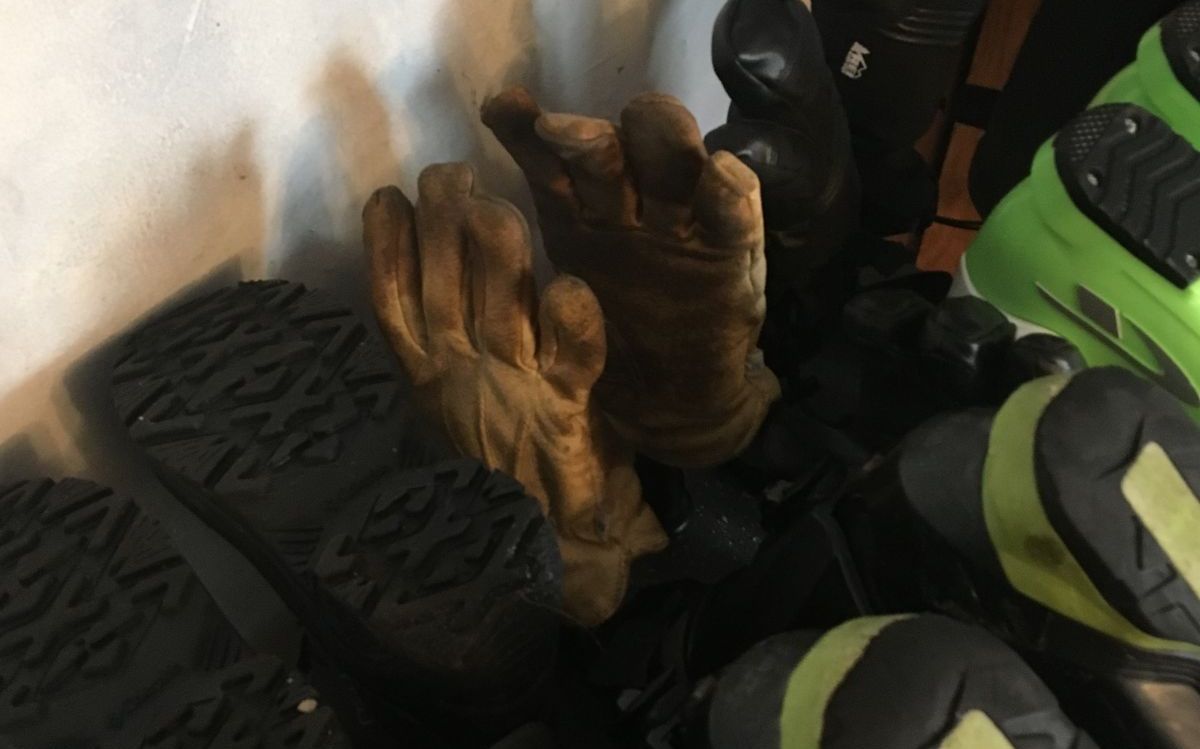 GearDryer Review by Gary Marcoccia