***TRUCK Ski Gloves sponsors our videos, and they asked us to share code TDP15. Use it at checkout to save 15%!***

---
I won't pretend I'm a professional gear reviewer. I have however been skiing, in the winter, with gloves on, for more than three decades. Here is why these gloves work for me:
I like a simple glove that stays warm and dry.
I want them to slip off and on my hands easily.
I don't ever want the liner to give me problems.
I want it to last at least 2-3 seasons with around 80 days each year.
I want to be able to grip my pole very well.
I want to be able to pull my jacket sleeves over the glove.
So after skiing with the M1 Pro Gloves by TRUCK Gloves for a few weeks now, I can confidently say this glove meets all of my requirements. And at the price of just under $40! At that price, I could be happy with them only lasting a season, and then getting another pair.
The RPG Glove is a step up from the M1. They feature goatskin leather and are beefier overall. Cool AF. The knuckle protection will save you in the unfortunate event that you clip a tree shredding down Eagle's Nest and the extra warmth they provide comes in handy on those cold mid-winter days.
---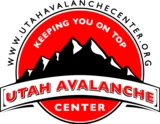 Here is the best part. You can kill two birds with one stone by getting the gloves you need AND donating to the Utah Avalanche Center at the same time. Support the UAC with GLOVE LOVE! All proceeds of these special edition UAC M1 Pro Gloves go to the best non-profit in the state!!

---

Get the gloves featured in this post direct from TRUCK Gloves: