As far as closing days go today was hard to beat.  The 13″ that fell over the past 48 hours gave Winter one last chance at redemption.  Alta skiers showed up in masses to shred some tracks one last time before the 2014-2015 season officially comes to a close.
The fresh snow, although very thick, skied great where it hadn't been tracked but once the crud started to set up conditions quickly turned south.  Luckily with the Sugarloaf lift closed shots back in there remained fresh all day.  Alta even opened the Wildcat lift providing access into terrain that has remained closed since it started snowing.
I hope everyone enjoyed their season this year.  Thanks again for all the support!  Hopefully next year we finally see some snow.  Until then have a great summer!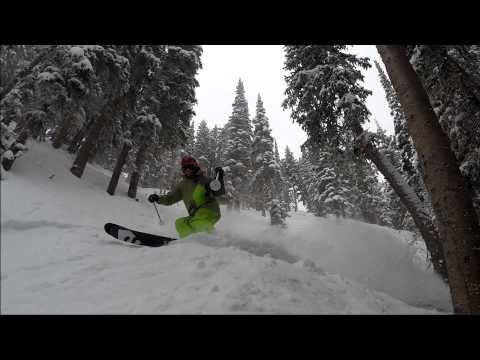 By