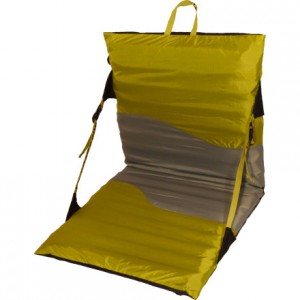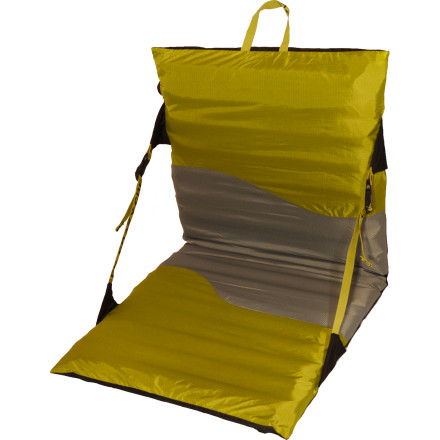 If you like to backpack but haven't invested in a Crazy Creek chair yet you must have buns of steel.  The guys over at Crazy Creek really nailed it when it comes to lightweight yet comfortable camping chairs.  They pack up small and allow you to sit comfortably with back support pretty much anywhere.
Recently released is the AirChair which combines a sleeping pad with a Crazy Creek designed shell.  Just fold and clip the straps together and wa-la, you have just transformed your sleeping pad into a comfortable camping chair.  When you're ready for bed simply release the clips and your chair unfolds into 2.5-inch thick sleeping pad.  If you're looking to save a few bucks be sure to check out Crazy Creek's Hex 2.0 chair.  It offers the same superior comfort of the AirChair minus the sleeping pad option.  The Hex 2.0 also works great for connecting two sleeping pads together for those of you sleeping with company.
Suggested Retail Price: $124.95
Check the Crazy Creek AirChair availability at backcountry.com
Browse all Crazy Creek products currently in stock.