This year we are celebrating 75 years of skiing at Alta. What a milestone! LCC is, and always has been, the POWDER SKIING mecca and no doubt piles up "The Greatest Snow on Earth" year after year after year.
It's about to start snowing as I type this, and I can surely speak for EVERY Altafarian when I say BRING ON THE 2012/13 SEASON!! Follow The Daily POW on Facebook or bookmark this blog because we have some killer plans for this year, including tons more short videos and other content on daily ski conditions from the motherland.
In 1878 there were 26 saloons in the town of Alta. This isn't out of the ordinary until you consider that the Alta directory lists only 19 other businesses at that time. True, times have changed. Après mining has been replaced by après skiing. Yet ending the day with a quality brew has withstood the test of time.
So yep, to celebrate their 75th anniversary, Alta and Wasatch Beers collaborated to bring us Alta's 75th Anniversary Ale. I have not tasted it yet, but hear it's worthy and legit. Keep an eye our for this brew, and gear up! Deep days are near.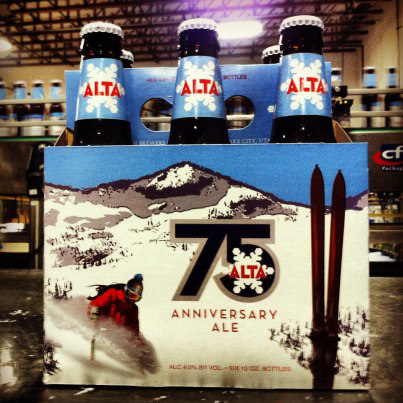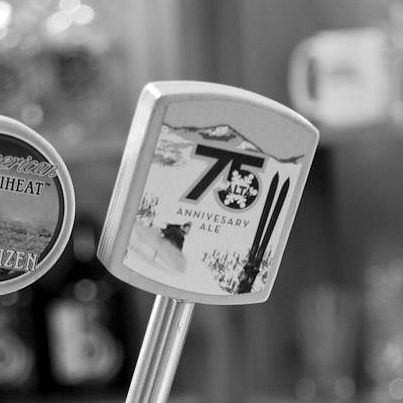 Photos by Tara Thomas
More info:
›› Alta Anniversary Ale (Alta.com)
›› Alta 75th Anniversary Ale (Ski Bum Poet)